Gioia House Years 5-6
Years 5 and 6 have their own precinct within the Secondary campus. Their program is a two-year learning program tailored specifically for our girls and their needs at this time of their pre-adolescent development. Cocooned in their own area, their curriculum and pastoral programs are delivered by a specialist team who understand girls in this age group and are able to cater to their particular needs. With attractive and intellectually stimulating learning spaces the girls of Years 5 and 6 are able to enjoy a safe, secure learning area with breakout zones and areas for flexible learning as well as individual work zones.
Gioia House philosophy
Girls are front and centre
Safe space
Girls challenge themselves without fear of failure and build confidence.
Action Girl
Wellbeing – girls build independence, develop organisational skills, emotional regulation, deal with stressful situations without losing inner strength, learn positive body image.
Stage 3 academic learning program
The program is taught by experienced Primary teachers complemented by Secondary specialist teachers in arts, drama, languages, music, science, PE.
Gifted & Enrichment programs
These programs further personalise learning.
Leadership
All leadership roles are filled by girls. The roles of Gioia House Captain, Social Justice Leader, Environment and Sustainability Leader, Sport and Wellbeing Leader, Mission and Identity Leader and Arts Leaders are appointed from Year 6.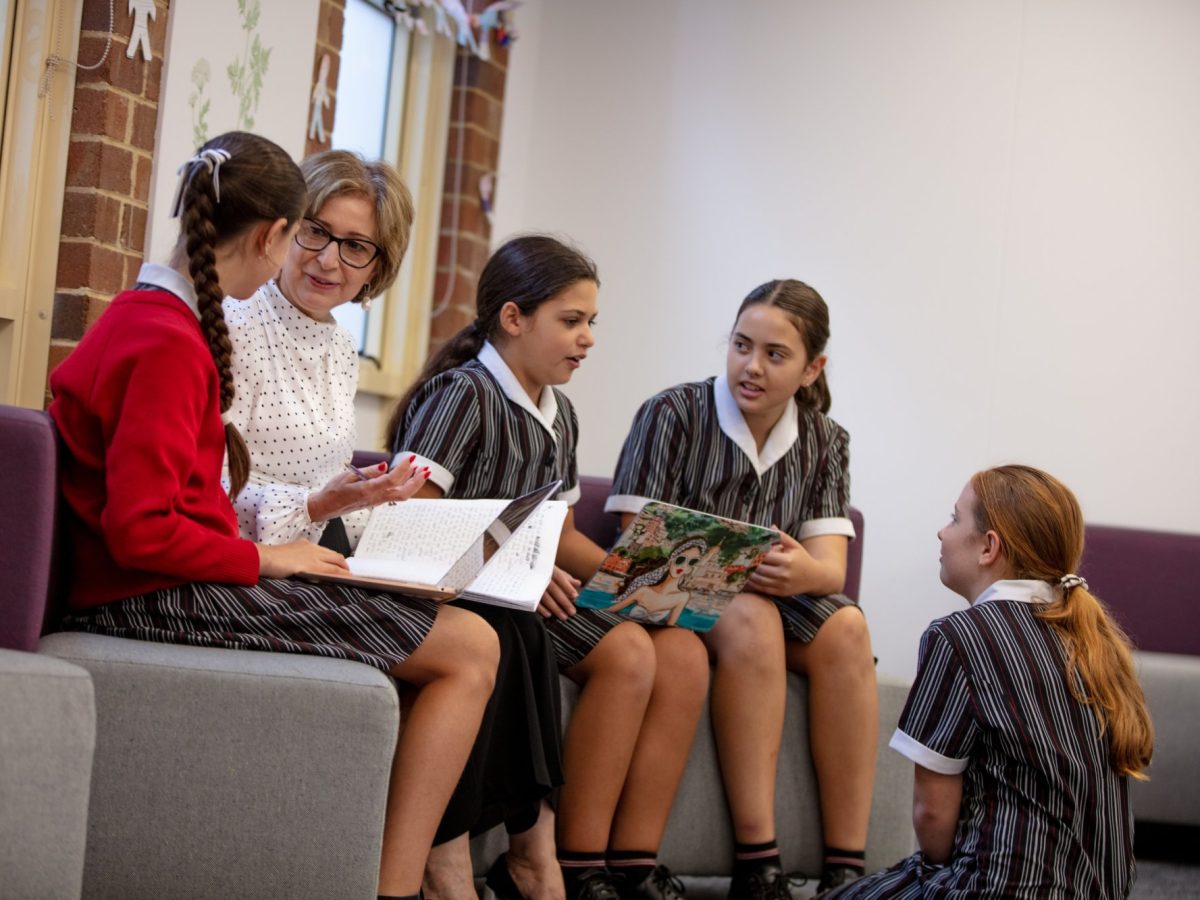 Learning
Students in Gioia House follow the NSW Curriculum with courses in English, Mathematics, Science and Technology, History, Geography, PDHPE and Creative Arts, which includes experiences in Music, Visual Arts, Drama and Dance. In addition to mandatory courses, students at Gioia House learn Religious Education, Languages, Philosophy, Interdisciplinary, Pastoral Care and Community. Lessons are scheduled in a fortnightly program of Week A and Week B. Drama, Italian, Music, PDHPE, Science and Visual Art are taught by specialist teachers.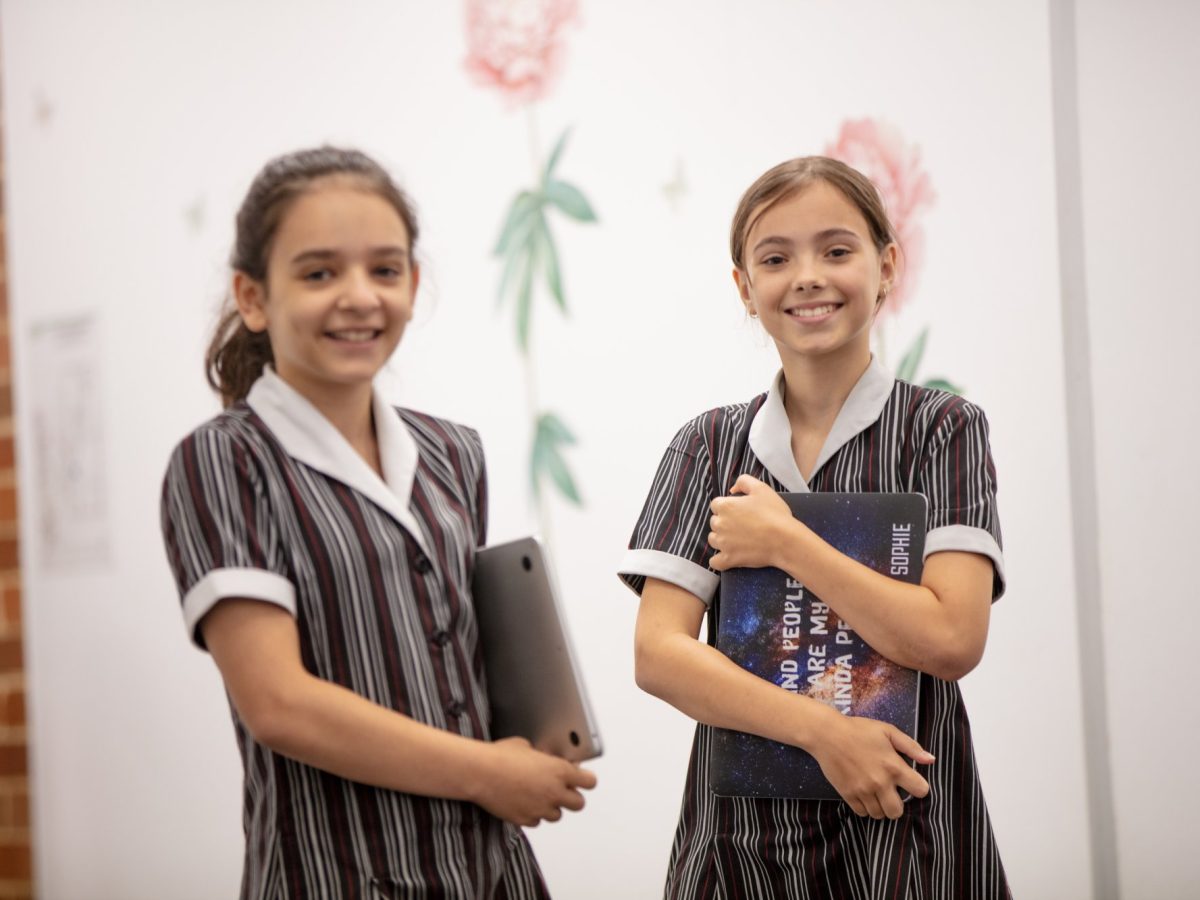 Pastoral Care
Year 5 and 6 girls at Gioia House learn about building positive, respectful relationships, age appropriate social and emotional skills and an understanding of ethical principles and behaviours that can last far beyond the classroom. Gioia House students participate in our signature 'Action Girl' program, where they learn to engage in respectful communication with peers and teachers and to be an advocate for others. in designated pastoral care sessions, students are guided by their teachers and each other to be people of action, for themselves and for others. All students are part of their House communities, where they meet with senior students, our Santa Sisters buddy program, and participate in outdoor education activities and other College events, to strengthen their sense of community and belonging at the College.