We hope you will join us and other benefactors who share a passion for supporting education and care at Santa Sabina College. Every Gift is vital to the Santa Sabina College, no matter how big or small. The gift of giving is the legacy that provides the opportunity of a Santa Sabina education to all.
From the College's earliest days, over 125 years ago, we have always had a strong culture of giving. Our students today benefit from the philanthropy of those who came before them and it is our role, as a community, to ensure the tradition continues into the future.
We rely on the generosity of the Santa Sabina College community to help deliver major building projects, scholarships and upgraded learning resources for today's students through our annual appeal. This year our annual appeal is focused on 3 significant projects.
1 – Transformation of TAS kitchens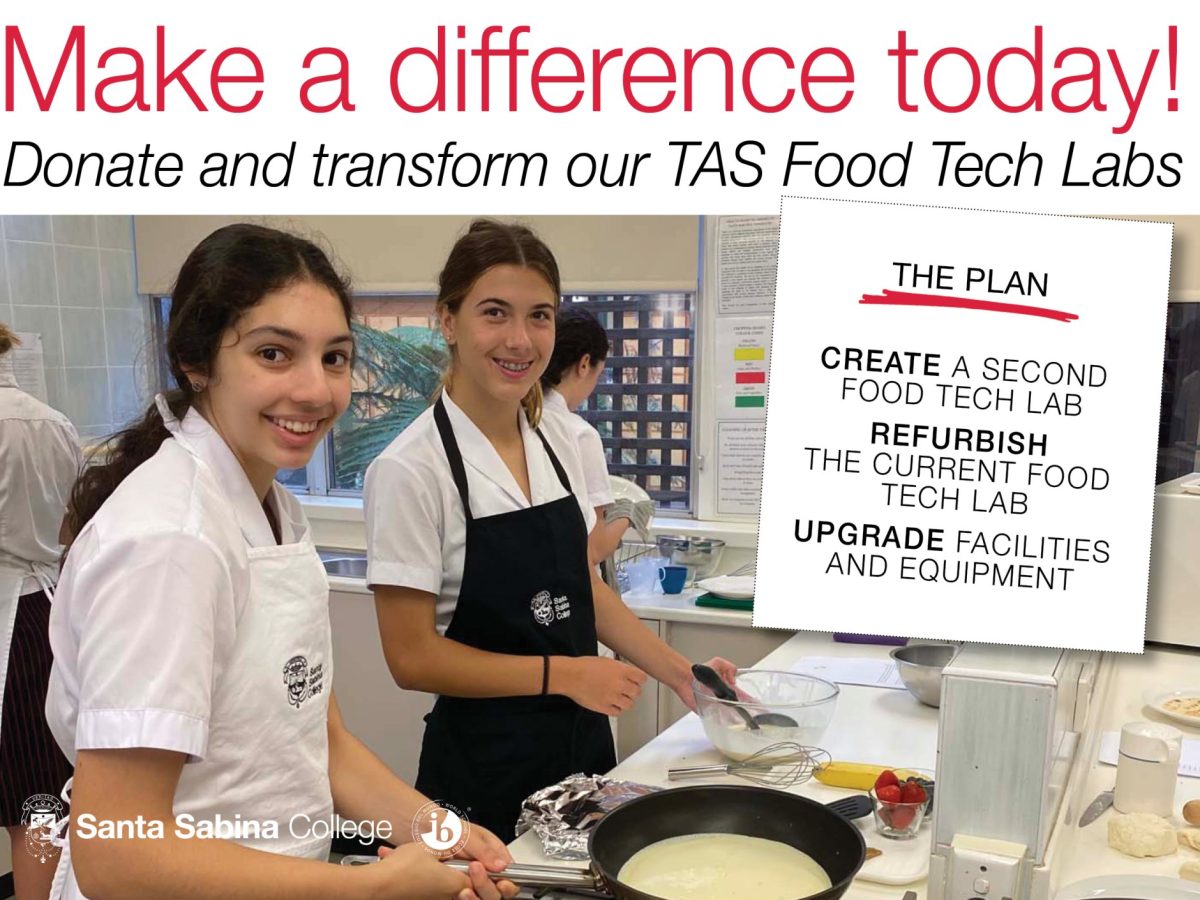 2 – Slate tile restoration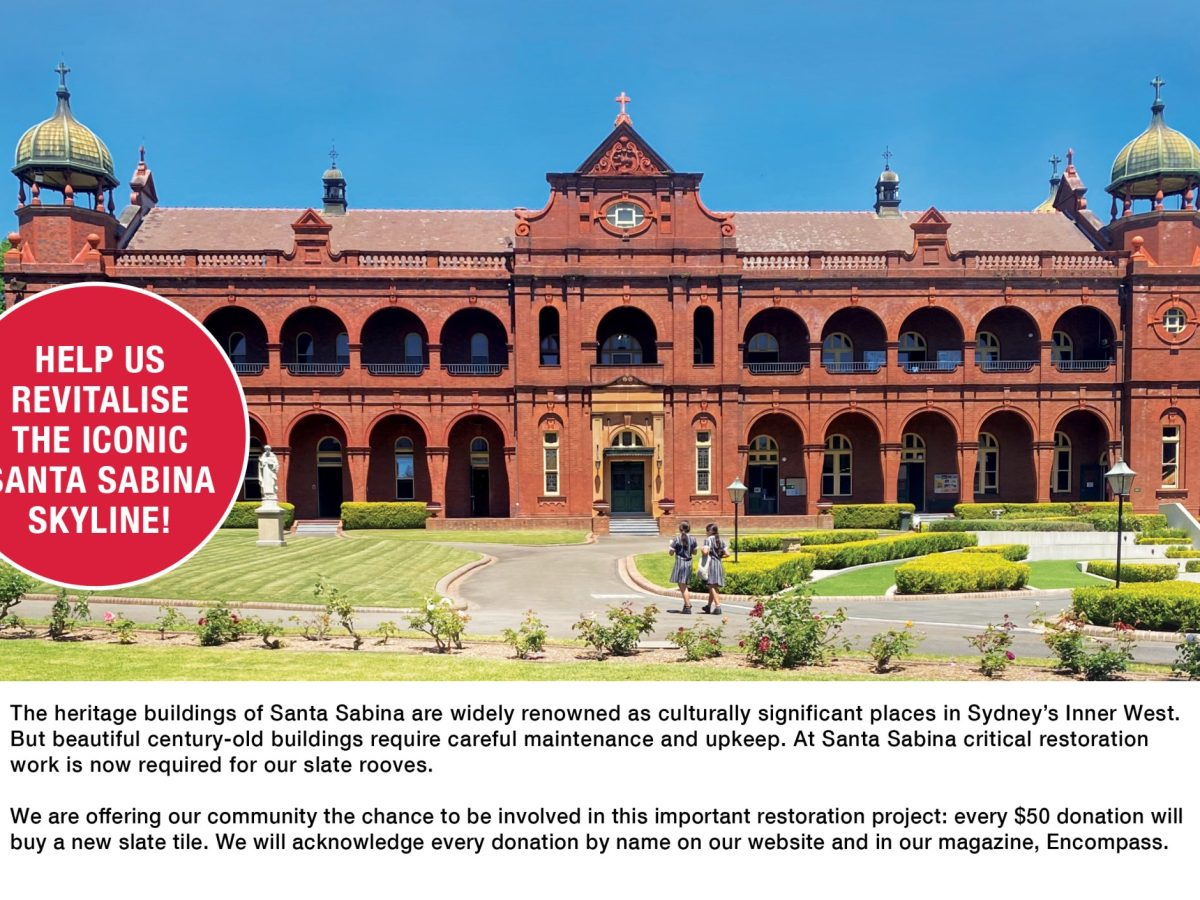 3 – Sr Judy Lawson Scholarship Fund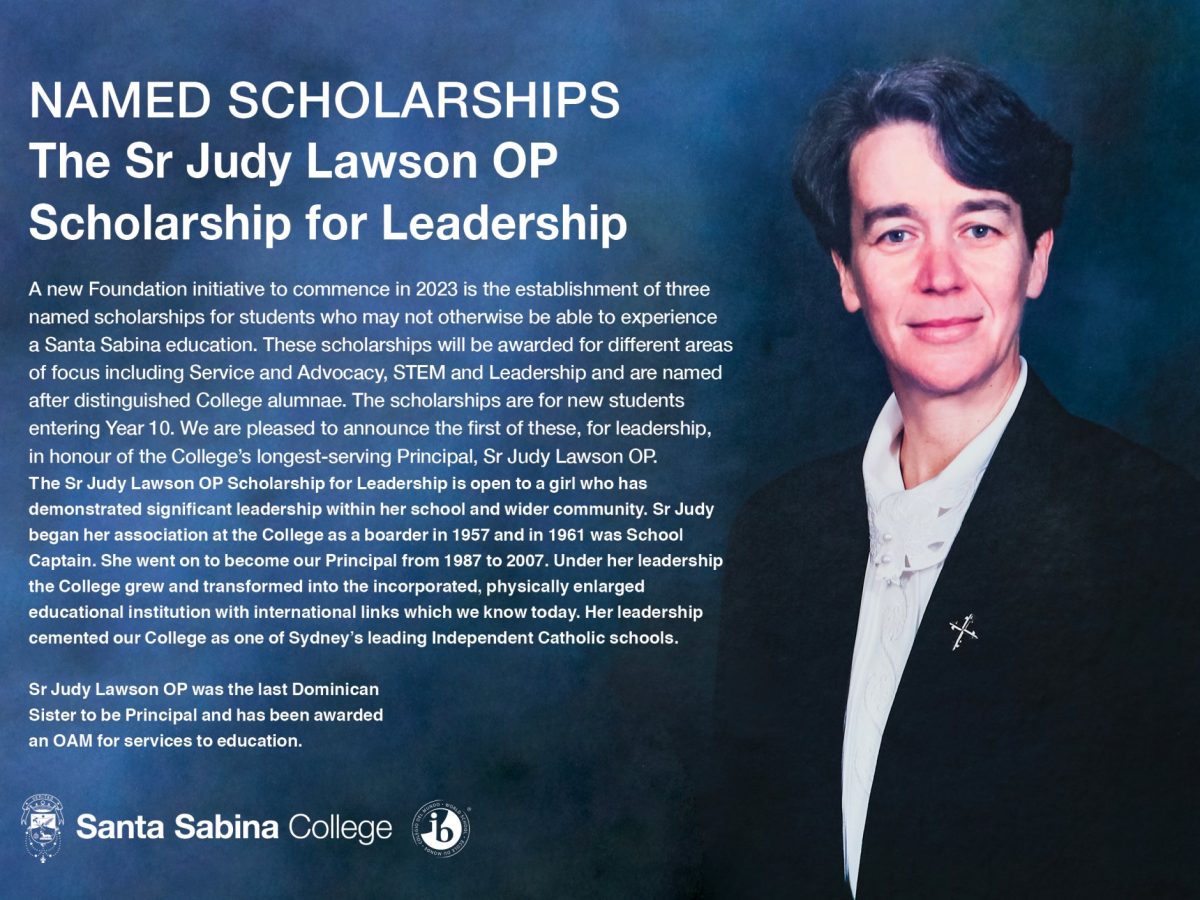 All donations to these projects over $2 are tax-deductible and will be acknowledged in our annual Impact of Giving publications.