Santa Sabina College
90 The Boulevarde, Strathfield NSW 2135
Phone: +61 2 9745 7000
Email: enquiries@ssc.nsw.edu.au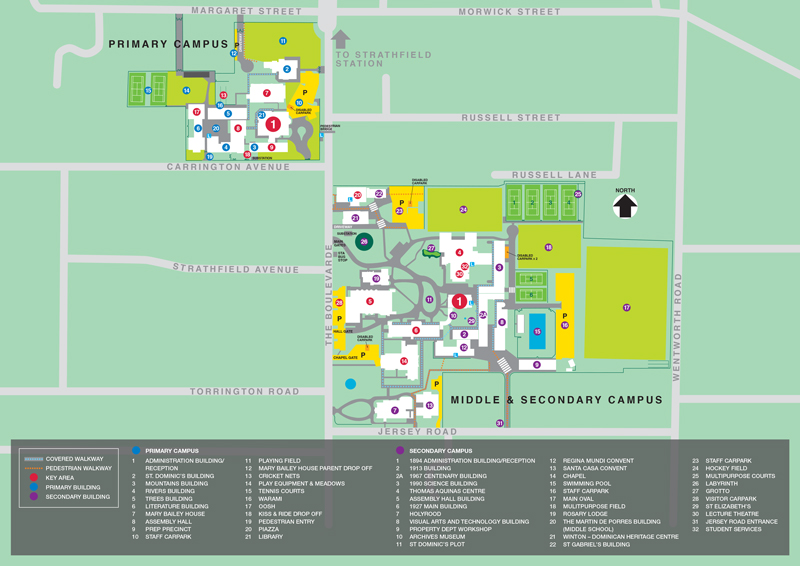 Public transport
Strathfield Station is a major interchange on the City Rail network.
Santa Sabina College is a five-minute walk from Strathfield Station; it is a 10-minute walk from Burwood Station.
School Special Buses service the College from the Drummoyne/Five Dock area (578S, 626 and 627), Earlwood (625S), Haberfield (593S) and Belfield/Punchbowl Road (580S).
To plan your trip on public bus routes, please follow this link to the public bus route guide.
Applications for free Government bus and train travel to and from Santa Sabina College are available at  www.transportnsw.info/school-students.
Santa Sabina private bus service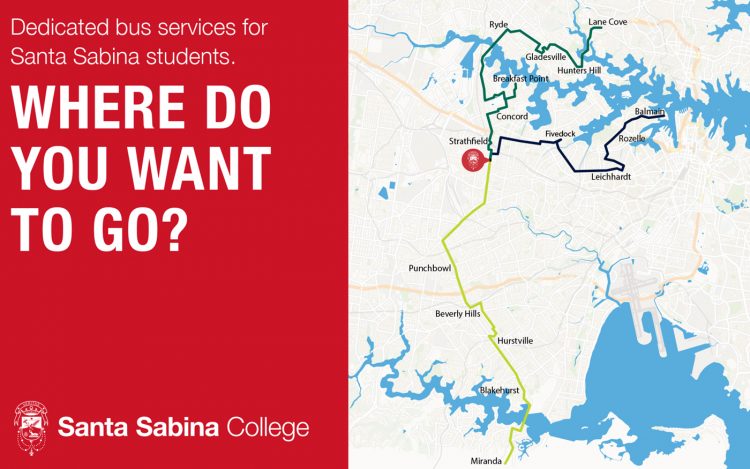 Santa Sabina College runs buses from Hunters Hill, Balmain and Miranda.
College bus applications and timetables:
Hunters Hill & Balmain Bus Application Form – 2024 applications available soon
Miranda Bus Application Form – 2024 applications available soon
Additional information
Stop times are a guide only. Traffic conditions are variable and will affect scheduled times. Please call North Sydney Bus Charters on 9427 8533 or visit Sydney Buses for updates.
Information provided is subject to change. Please check transport details with the appropriate agencies.