Our alumni community is all about staying connected.
We have a vibrant and active global network of past students with remarkable achievements, who continue to enrich the Santa Sabina College community. The Ex-Students' Association and the College's Alumni Officer are the points of contact for former students.
There are a number of opportunities for different generations of Santa Sabina ex-students and their families to maintain their lifelong Dominican connection. Alumni come together for reunions, career networking, playgroups, Social Justice initiatives and College events.
Past students can play an important role both in the alumni community and in the lives of students. As mentors, they can provide current and past students with exciting opportunities and advice as they embark on their future careers.
We encourage our alumni of all generations to stay connected through social media via Facebook or Instagram – like our page and discover a great forum for engaging with past students and keeping up to date with College news and events. Please contact our Alumni Officer Lyn Zivic for more information on 9745 7050 or l.zivic@ssc.nsw.edu.au.
Past Student: Change of details
If you are a past student of Santa Sabina College, please use this form to advise us of a change to your address details, mobile number or email address
Notice of Special General Meeting – 19 September 7:30pm
St Elizabeth's at the College Strathfield or via Zoom.
All Association members are invited to participate in the Special General Meeting.
If you would like to attend via zoom please contact Elizabeth Pooley on
Please update your email address for voting by electronic ballot. Visit https://www.ssc.nsw.edu.au/community-life/ex-students/ if you need to update your details.
Special Resolutions:
1. That the Association be known as 'Santa Sabina College Ex-Students' Association'.
2. That 'The Rules of Incorporation (Constitution) updated 2023' be adopted in its complete form.
An email will be sent to all registered email addresses, including the proposed Constitution and a list of changes, a ballot paper and instructions.
To contact the association please send an email to exstudents@ssc.nsw.edu.au
Please click here to view the Letter to Members Explanatory Note
Please click here to view the 2023 Rules of Incorporation (Constitution)
Information about other College events can be found here.
---
Save the date:
Special General Meeting Tuesday 19 September 2023
Annual General Meeting Thursday 26 October 2023
Melbourne Cup Luncheon Tuesday 7 November 2023
International Womens Day Thursday 7 March 2024
International Women's Day 2023 – a small gallery from our dinner in March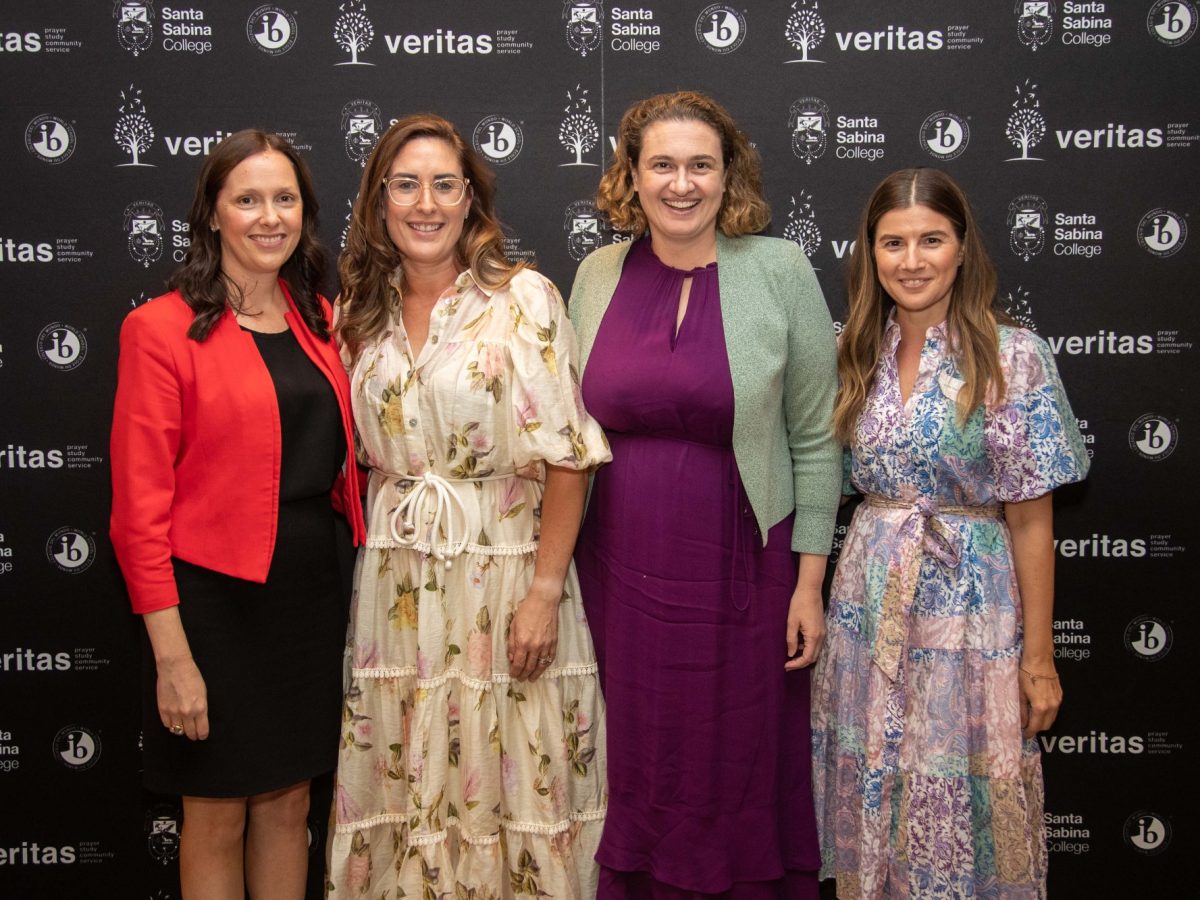 Podcast Series on EXCEPTIONAL
A new podcast will be coming out soon and if you haven't heard our others, please tune in! Stories, conversations and wisdom from the Santa Sabina ex-students' community.
We would also like to share with you our latest podcast with Dr Helen Beange AM. In this episode you can hear about Helen's time in the early 1940s as a Santa student, her career in disability medicine and why she was awarded an Order of Australia Medal.
The third podcast in the Exceptional series is an interview with Ann-Maree Mulders. An ovarian cancer survivor, Ann-Maree became her own advocate in what has been a hard journey through surgery, treatment and healing. Other episodes include Sr Judith Lawson OP, former principal and human rights advocate, and ING CEO Melanie Evans.
LISTEN VIA
https://podcasts.apple.com/…/exceptional/id1613301850…
https://open.spotify.com/show/20i8HAMMd1rkZZIpuiE1KP…
https://omny.fm/shows/exceptional/ann-maree-mulders
Please click here to listen.
2023 Committee
President:
Elizabeth Pooley (1981)
Vice-President:
Elizabeth Lamb (2002)
Secretary:
Sue Bell (1974)

Treasurer:
Margot Clement (1974)
General Committee:
Damian Bridge (Del Monte 1979)
Howard Brown (Del Monte 1962)
Michelle Civitarese (1995)
Sara Crane (2000)
Odette Don (1995)
Julie Erskine (1968)
Elizabeth Mulcahy (1974)
Lorette Quinlan (1974)
Alexia Poole (1991)
Trudie Rogers (1968)
Sr Paulina Riley OP (1951)
To get in touch with the Ex-Students' Association please email us at exstudents@ssc.nsw.edu.au.