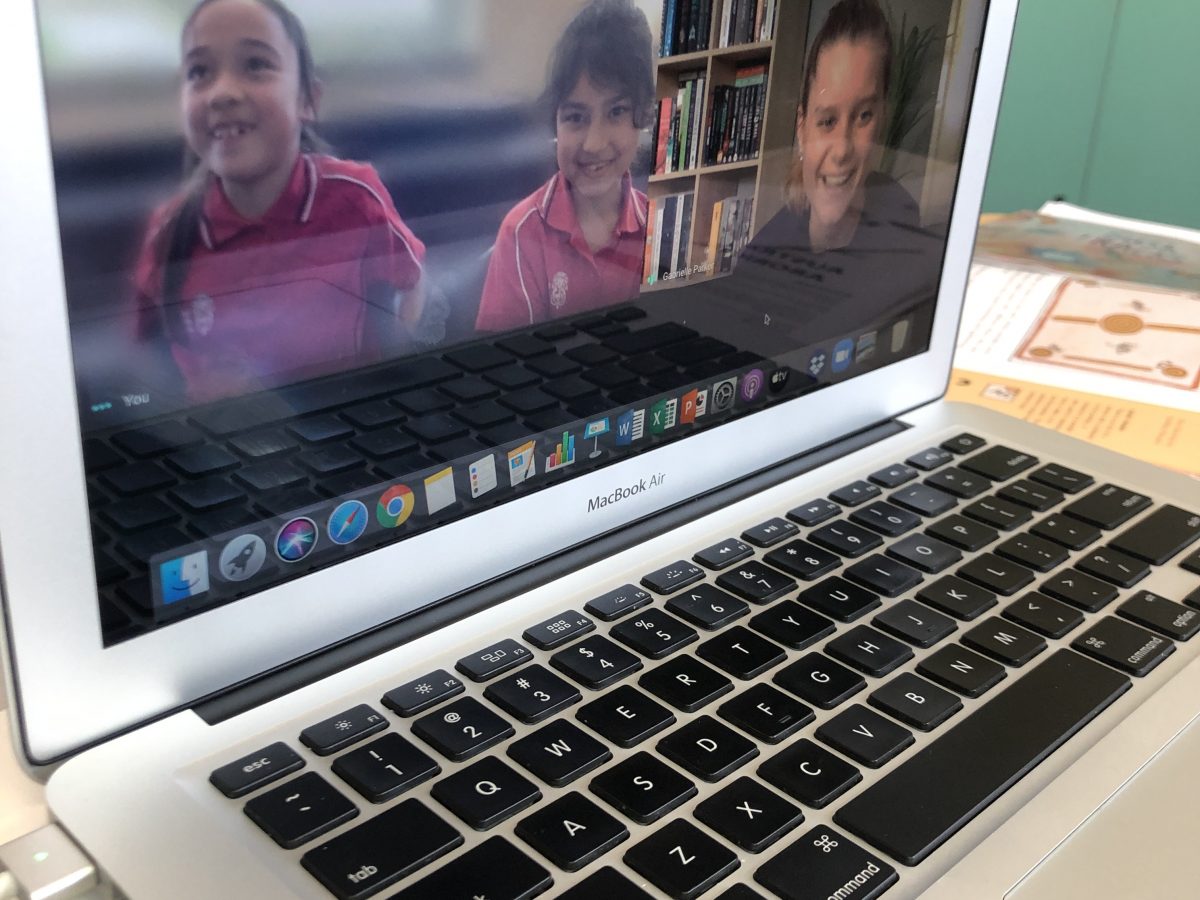 A huge congratulations to Kyra Gomes and Isla The from Year 3 who have been selected as the Youth Impact Ambassador Finalists for the Westpac Youth Impact Challenge for the Primary category. The Youth Impact Challenge was run as part of our Gifted Enrichment program this term.
Kyra and Isla submitted a social enterprise idea called 'Cook for the poor – cook with love and kindness' where people in the community can attend and learn to cook a certain cuisine style. The food created during these cooking classes will be donated to the poor or people who do not have access to food. Their business will aim to support people in the local community who are suffering hardship by providing them with nutritious food that has been cooked with love.
The girls were surprised by a recent video call from the panel, thinking they were going to be asked more questions – the girls were pleasantly surprised to hear that they had won the challenge! We captured the moment above!
The girls won a fantastic prize pack and they will be presenting at the The Westpac Youth Impact Challenge Pitch. As Ambassadors they will be presenting their ideas to a panel of epic judges from Westpac, Microsoft Australia, Singularity Australia and the Australian School of Entrepreneurship. The girls have participated in a full day virtual workshop to help them prepare a script for their final recorded pitch to be showcased to the judges at the event. 
Here are some thoughts from the Ambassador Finalists:
'We love food and wanted people going through tough times to experience the nice and warm feeling of eating something made with love, our idea is to help people locally so that we can help achieve the sustainable development goals of ending world hunger.'
'We're excited for the virtual workshop to learn how to sell and promote our idea so we can bring it to life. We hope to learn how to set up a business and get people to help too'.
We are thrilled with their big-hearted idea and entrepreneurial mindset!