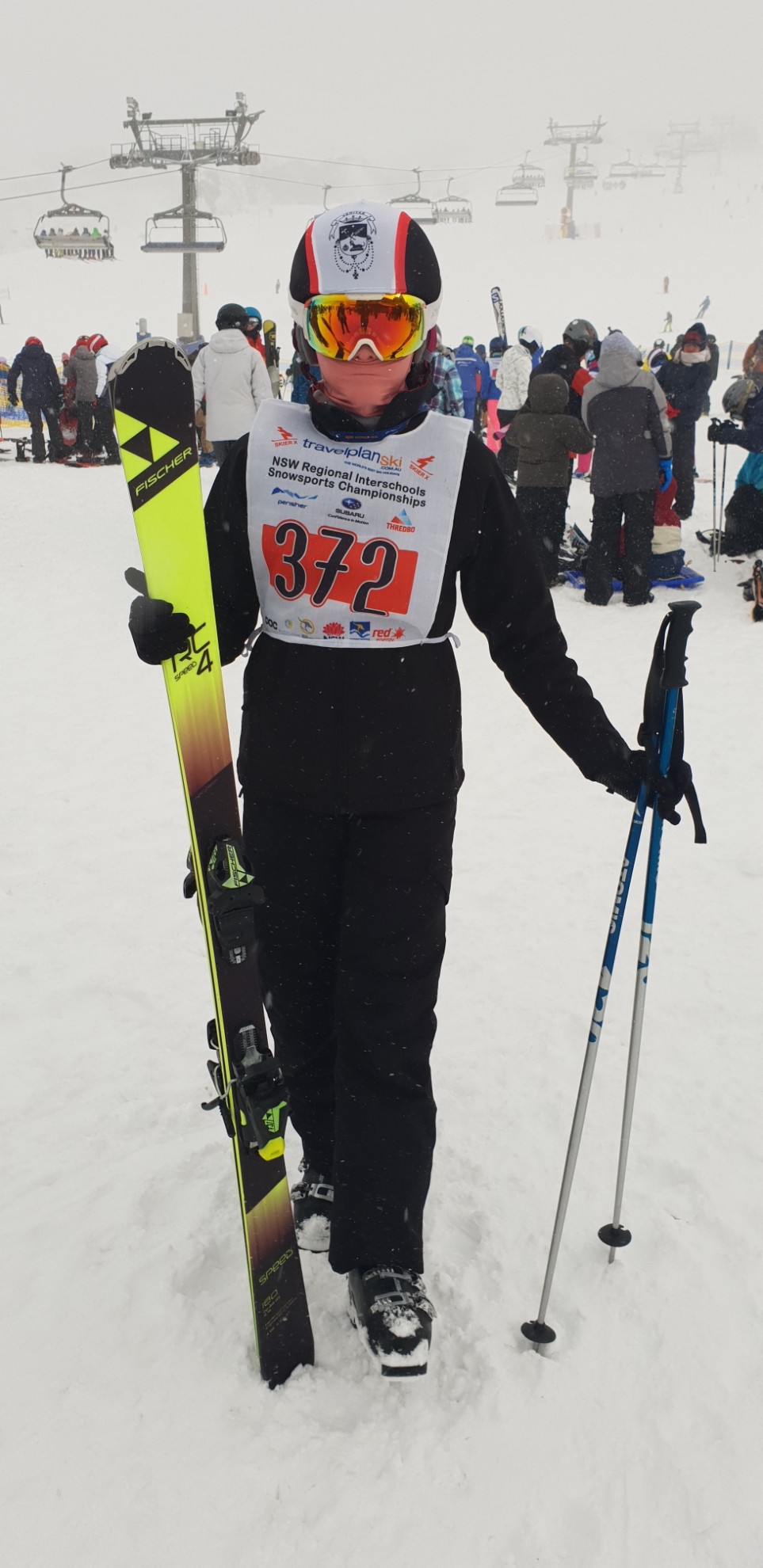 Sophia Gerakas of Year 6 is off to the 2019 SSA Northern States Interschools Snowsports Championships at Perisher in August, for both Alpine and Ski Cross!
At Perisher Ski Resort in early July Sophia and teammates Daniel Brough (Year 2) and Nicolas Dawidowicz (Year 4) all gained stunning results for Santa Sabina in the Northern NSW and QLD Regional Interschools Snowsports Championships. Their results in the regionals are as follows:
Daniel (Division 6): Alpine – 17th place (out of 87 competitors, top 20%)
Nicolas (Division 5): Alpine – 46th place (out of 92 competitors, top 50%)
Sophia (Division 4): Alpine – 8th place (out of 83 competitors, top 10%)
Sophia (Division 4): Ski Cross – 6th place (out of 80 competitors, top 7.5%)
College Snowsports Coordinator Aimee Sutton praised all three Santa Sabina representatives for their amazing results in their individual divisions.
"Sophia's selection for state level is a phenomenal achievement", she said.  
We wish Sophia all the best at state level next month.