16 June
Life at Santa Sabina College over the last week has been a really beautiful demonstration of community in action. The 6-12 campus was dominated by the annual Santafest week of activities and fundraising for our sister school, Our Lady of the Rosary, at Montebello, South Africa. The spirit of community, service and fun was alive all week, culminating in the annual Santafest concert on Thursday afternoon.
On Friday 10 June our 6-12 teaching staff crossed the bridge both physically and metaphorically to begin our professional learning at the Primary Campus. 'Alice in Wonderland' has been our signature theme on such days for the last couple of years, inspiring us to remain 'curiouser and curiouser' about our learning. Friday's session had Alice peering over the bridge to emphasise connections across the whole College.
We were led in the first session by a representative group of Primary students from Years 1-5 speaking to approximately 150 staff. Undaunted they took turns to talk about the IB Learner Profile, and their favourite 'learner attributes'. They spoke eloquently and intelligently about the challenge, for example, of being a 'reflective' learner, as often they just want to get their work done and to be finished!
I think we can all understand this feeling but we know that the real learning only begins when we do reflect, and think about how we arrived at a particular solution or decision, and how we might do it differently next time. For the secondary teachers it was both a surprise and a delight to hear our youngest students' articulate their understanding of their own learning.
Having been set the challenge by our students to step up, take risks and share their learning, staff then engaged in similar activities for the rest of the day. Primary and Secondary teachers shared approaches to teaching and learning, and understanding of the IB Learner Profile. Teachers led workshops for their colleagues sharing the results of their professional research and investigations that they have been undertaking every alternate Tuesday morning. Effective teacher professional learning drives student improvement, and this is best done in a collaborative community where teachers share their learning, and are happy to receive constructive feedback. Such is the case at this College.
Year 10 students are invited to form a steering committee to partner with teachers in creating a strong senior preparation program in Term 4 this year. 'Step up to Senior Studies' will position students for success in Year 11 through tailored programs and workshops. The Step Program will ensure that Term 4 represents a beginning to Senior Study so that students meet the expectations of Year 11 with clarity and confidence. The progress of this program will be reported to parents regularly throughout Term 3.
My highlights for this week have been classroom visits to both Year 1 and Year 10. Year 1 students in Mr Zahra's class had specially invited me and I couldn't refuse such an invitation. We gathered for a short time for some reading, and students took it in turns to read from 'The Day the Crayons Quit' (one of my favourites!). Their reading was full of expression, and it was wonderful to watch them help each other whenever there was a temporary pause or stumble. It was an absolute delight to be there. Year 10 Drama students in Ms Cartwright's class performed short scenes from a range of Shakespeare's great plays, and these performances were outstanding. The students learnt much more than just the words, they conveyed through expression, movement, gesture and blocking, great insight into character and conflict. It was a very professional and accomplished performance.
As we approach the end of this second term, I take the opportunity to wish all students and teachers participating in either the Central Australia Immersion, or the inaugural Hasse Space School at Houston, Texas, the very best for an enriching, transformative experience. We look forward to the feedback, and will share this with the wider community. Year 11 students will conclude their week with a three day retreat, and I hope that this is a time for genuine reflection and renewal. Year 12 have the opportunity to attend a diverse range of HSC workshops offered by our teachers in this next term break. It is a very worthwhile exercise in consolidation and revision. I encourage all students to avail themselves of this opportunity.
This is just a final reminder about the 'Journey, Dominican Jubilee Concert', on Thursday 21 July (the first week of Term 3) – a unique celebration of the 800 year Dominican story, showcasing original music commissioned by the College. Tickets are available on Trybooking. I look forward to seeing you there at St Brigid's Church, Marrickville.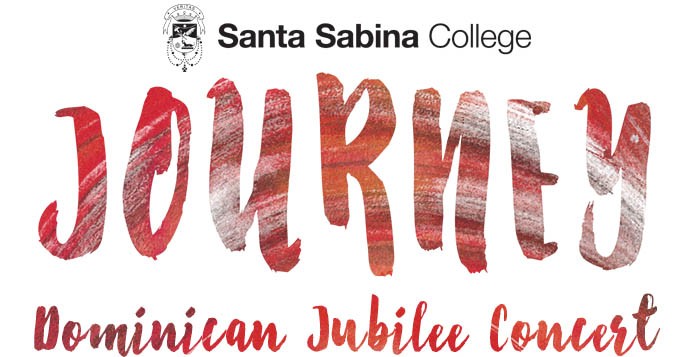 This week's prayer is very aptly one for peace, and is the prayer of St Francis that was shared with staff.
'Lord, make me an instrument of Your peace. Where there is hatred, let me sow love; where there is injury, pardon; where there is doubt, faith; where there is despair, hope; where there is darkness, light; where there is sadness, joy.
O, Divine Master, grant that I may not so much seek to be consoled as to console; to be understood as to understand; to be loved as to love; For it is in giving that we receive; it is in pardoning that we are pardoned; it is in dying that we are born again to eternal life'.
Dr Maree Herrett