As Term 3 commences, we have much to share and celebrate. One of our most important College days is the feast of St Dominic, and we look forward to a particularly special St Dom's Day next Friday. It will be our 125th celebration of St Dominic's Day, and it is a time to reflect on our tradition, identity and values. We will acknowledge the day with a liturgy, morning tea, the crowning of St Dominic by Year 12, followed by a student concert. We will be joined by the Dominican sisters, several dignitaries, former and current Board members and former staff and students. Particular guests will be the former Head of History, Mrs Susan Howland, and two of her former History students, Amelia Smyth and Alice Walsh, who will open the time capsule that has been sealed since 1997. Mrs Howland's History class selected the items that captured the aspects of Santa Sabina at the time, and we can't wait for them to be revealed on the day. The capsule will be resealed with items that our current Year 10 History elective class have chosen. For catering purposes we ask you to RSVP. For those parents who are unable to be there on the day, the liturgy will be livestreamed here.
One of the most enjoyable aspects of my role as Principal is engaging directly with students. So, I am really looking forward to working with students across the College to assist in the next stage of our College strategy. Beginning with students from Years 3–5 this Friday, I will be asking them to help imagine and design different aspects of the College for the next decade. What do they think will be the school of the future, and how can we help create it here? Similar consultation will occur with the Middle Years and then the Senior Years, and of course with staff. While we are confident with the principles and direction of our current strategy, it is important to challenge our ideas about the best way of educating our students. Our students are wonderfully diverse and so our approach must always respect the differences amongst them. There will never be a "one size fits all" approach.
Over the past three weeks of holidays, the College has still been a very busy place. A group of Year 9 and 10 students participated in the Central Australia Immersion led by Ms Gambrill, Ms O'Shea and Ms Cartwright. The purpose of the CA Immersion was to learn about Australia's First People. To learn about culture and spirituality through real experiences in remote Aboriginal communities from Aboriginal elders, traditional owners of the land. The students met and talked to elders Stanley Douglas and Lee Brady, traditional owners and custodians of the Seven Sisters' Songline, around camp-fires every morning at breakfast and evening at dinner. They shared Tjukurpa, the foundation of Anangu culture – stories, songs, dance, ceremonies and art about the creation of the lands as they know it today. Tjukurpa is not written down, rather it is learnt by word of mouth and passed on to the people who need the knowledge, when they need it. The students sat in the caves at Cave Hill, in the South Australian township of Amata, and listened to stories and studied some of the original cave paintings that date from about 20,000 years ago. Ms Gambrill commented that,
"all 21 students on this Immersion embraced the opportunity with open minds and hearts. The experiences were outside of their comfort zones and nothing like their normal everyday lives. They had no technology, no mobile phones, Snapchat or Instagram, just each other to learn with and from as they experienced a once in a lifetime opportunity". 
Year 12 HSC Geography students and teachers Ms Harris and Ms Corchran travelled to the Great Barrier Reef for an unforgettable excursion. They learnt about coral reefs whilst snorkelling on one. The students had access to marine biologists every day who inspired, informed and answered their many questions. Ms Harris reported that,
"to our joy we discovered that despite all negative publicity…the reef is NOT dead or dying but is actually quite resilient and thriving in places. All students have returned as advocates of the reef with a fierce determination to do all that they can to ensure it is around for future generations".
At the end of last term, the Year 11 IPT (Information, Processes and Technology) class entered the AI (Artificial Intelligence) for Good Challenge. Out of five teams altogether who made it to the state finals from approximately 600 entries, all three Santa Sabina teams were included. I had the opportunity to watch each team practise their presentation for the state finals in front of a number of staff members and the students were so impressive. Apart from the technology solutions that they devised to assist those with hearing loss, for example, they also had to demonstrate a sophisticated understanding of ethical issues. Yesterday they presented their ideas to five judges from industry including Steven Miller, Director of Education at Microsoft, at the Microsoft Reactor. The results are below:
The Feed, by Isabella Salameh, Phoebe Trainor and Siena Zadro, came first, making it through to Nationals where they will present again on 16 August at the Museum of Contemporary Art in Sydney. 

Soundscape, by Caitlin Murphy and Lily-Rose Iaiza, came second.

MySign, by Theresa Kyu and Lara Muirhead, came fourth.
Their teacher, Ms Sukkar, was thrilled with the whole experience, and commented:
"One of the things that Director of Education Microsoft Australia Steven Miller said about our students, is that they are using technology to solve real-world problems. The link between the problems they are solving and the connection to their real lives makes their App design more authentic and purposeful than anything he has witnessed in other students' designs. He had so much regard for their ideas that he wants to work with them to develop their entrepreneurial skills through a mentoring program to bring their ideas to life. I was so overwhelmed and proud of our students. This was the pinnacle of my career, I have the best job in the world!"
Another Santa teacher who would probably agree with Rosanne Sukkar is Zeina Chalich, our Technology and Gifted Education leader on the Primary Campus. Ms Chalich always motivates us with her amazing enthusiasm and joy for great teaching and learning. She represented the College at the International Society for Technology in Education (ISTE), in Philadelphia during the term break and was asked to present and sit on a panel. She presented on emerging digital technologies with a focus on design thinking and ways to develop empathy-fuelled STEAM projects. Participants walked away with practical ways to nurture an innovator's mindset and skillset in any classroom. Ms Chalich also shared the ways in which she leads the integration of technology with collaborative planning, industry mentoring and co-teaching experiences with teachers at Santa Sabina.
Students have also represented the College competing in their chosen disciplines during their holidays. Sophia Gerakas and teammates Daniel Brough (Year 2) and Nicolas Dawidowicz (Year 4) all gained stunning results for Santa Sabina in the Northern NSW and QLD Regional Interschools Snowsports Championships. Their results in the regionals are as follows:
Daniel (Division 6): Alpine – 17th place (out of 87 competitors, top 20%)
Nicolas (Division 5): Alpine – 46th place (out of 92 competitors, top 50%)
Sophia (Division 4): Alpine – 8th place (out of 83 competitors, top 10%)
Sophia (Division 4): Ski Cross – 6th place (out of 80 competitors, top 7.5%)
Our Dance groups were busy over the holidays preparing for the Ultimate Dance Challenge on Saturday 3 August. We wish them all the best for the competition. We have four students selected for the NSW All Schools Cross Country Championships to compete at Eastern Creek this Friday, 26 July – Renee Lewis, Alexandria Kalamvokis, Maggie Farrer and Kate Farrer. Good luck to these students.
Our Year 11 Drama students are rehearsing their major production for the year which they are presenting with Year 11 Drama from St Patrick's College. All Santa community members are invited to attend their musical fusion of Shakespearean brilliance with bohemian grunge – A Midsummer Night's Dream. Book your tickets here.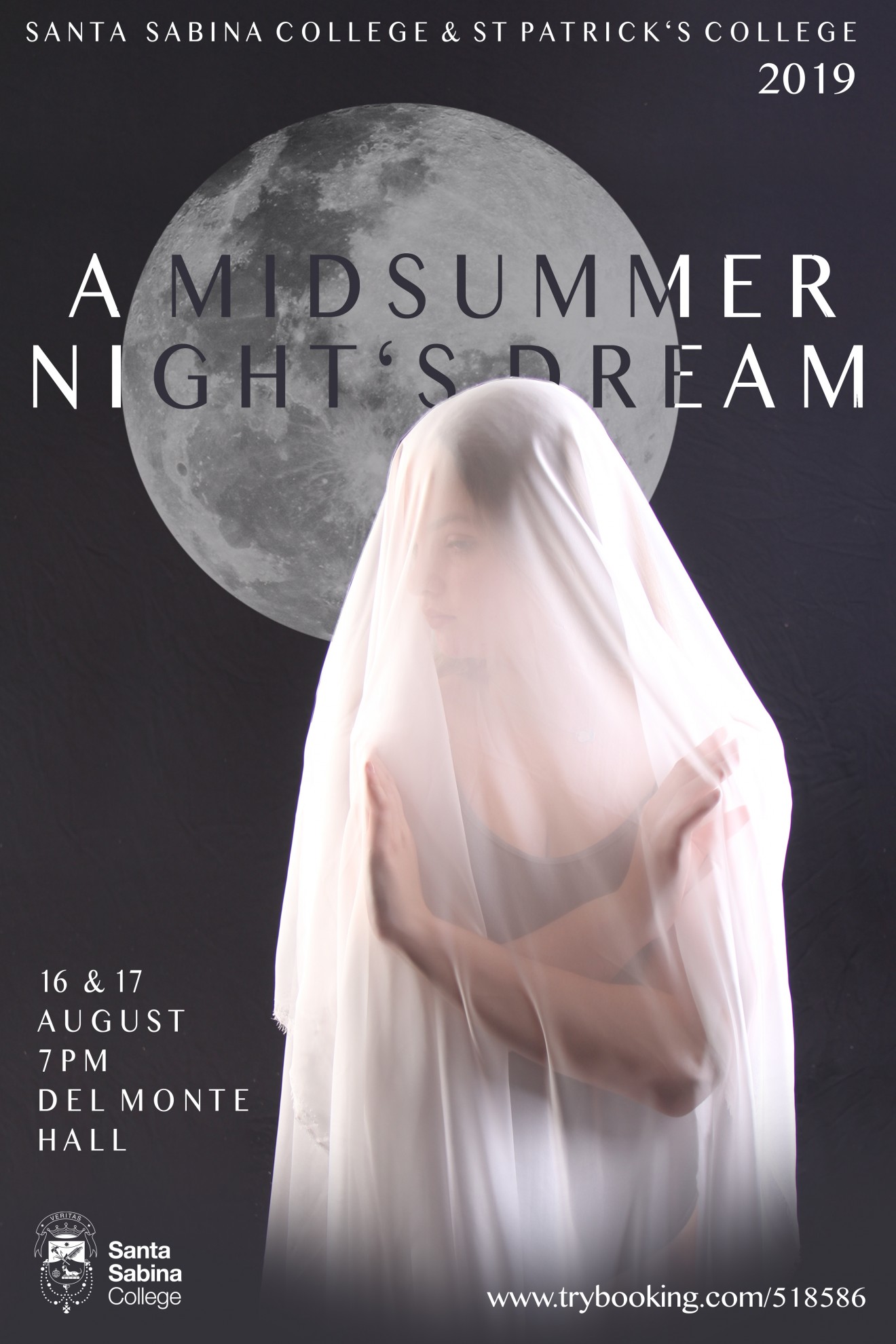 As our Del Monte students prepare for St Dominic's Day, I share the novena that has been prepared by Ms Maria Thompson, RE Coordinator and Literacy Coordinator. You might like to share this with your families.
Dr Maree Herrett